There are more Seaside Awards for Blackpool Beaches in 2018! The national awards, announced by Keep Britain Tidy, once again recognise Blackpool Central, North and Bispham for high standards.
The prestigious Blue Flag has also been secured at Blackpool South Beach again for the third time, so with these Seaside Awards the resort has an entire coastline of award winning beaches.
Video: Looking over Blackpool Beach from pier to pier
Seaside Awards for Blackpool Beaches
These awards celebrate some of the best beaches in the country. The beaches which have once again won Seaside Awards are Blackpool North beach opposite the Tower, Blackpool Central beach and Bispham beach.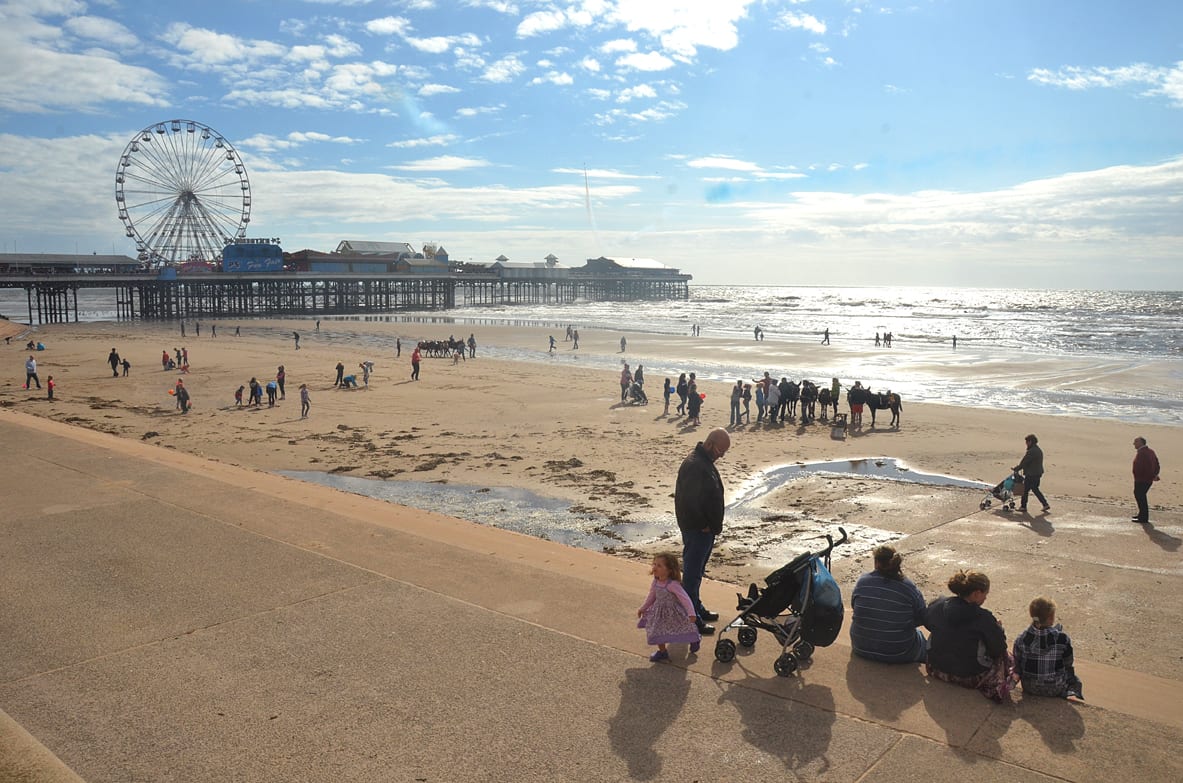 The flag is a symbol of quality which ensures visitors are guaranteed to find a clean, safe, attractive and well-managed coastal stretch.
There are miles of coastline for you to explore and enjoy in Blackpool. Go and take a walk on our golden sandy beaches – it's good for the soul!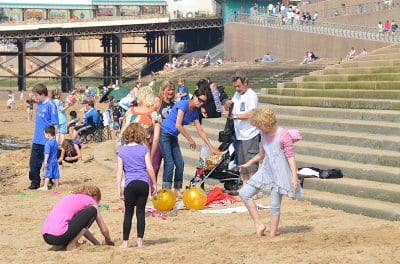 Dogs on Beaches
In order to keep Blackpool's beaches clean, dogs are excluded from the beach from 31 May to 1 October.
This includes the area between the southern side of North Pier and Mirror Ball at the Solaris Centre on New South Promenade, plus all the slopes and staircases leading to the beach.
More details about dogs on beaches here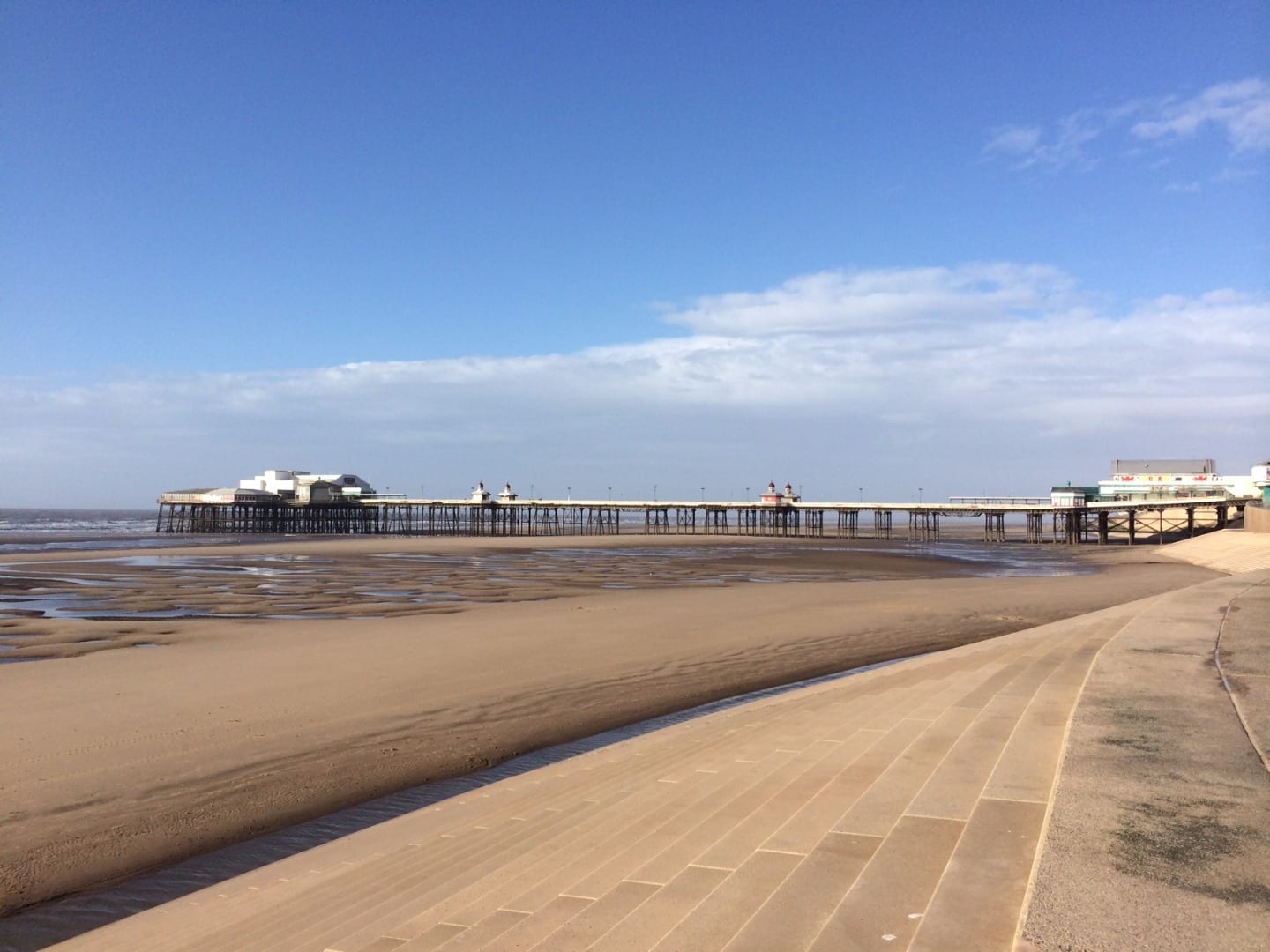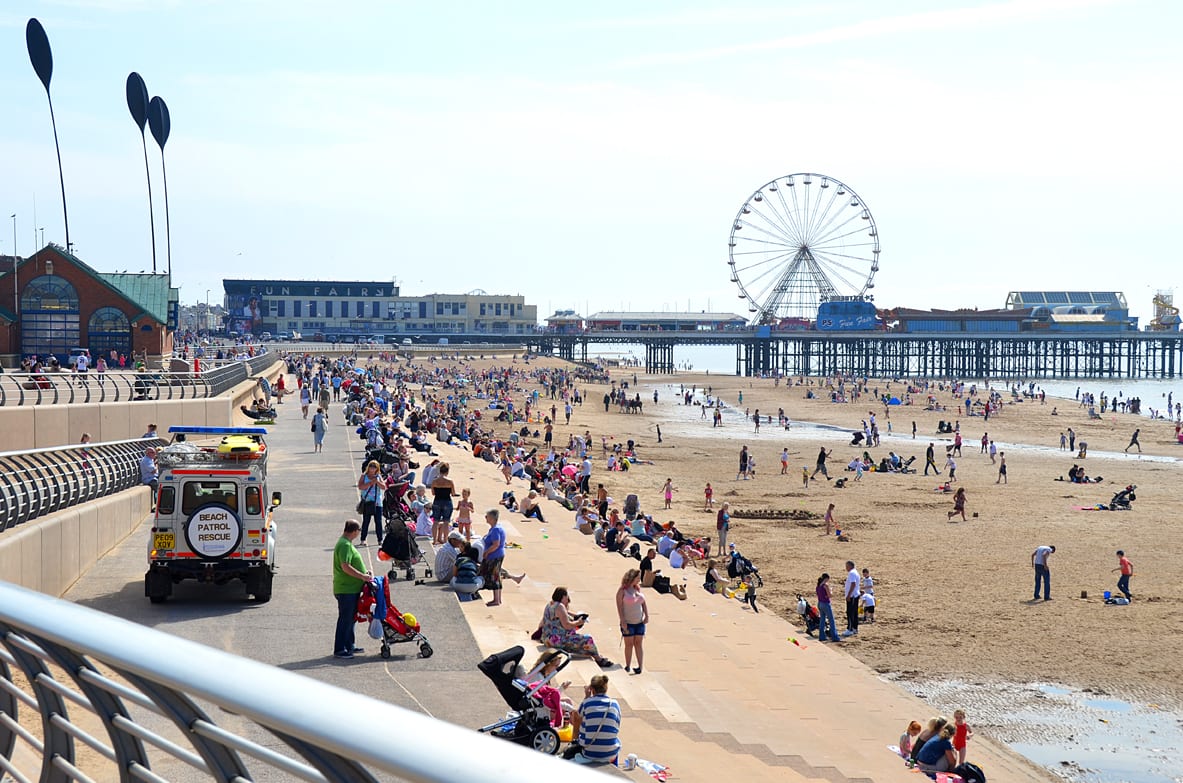 Find out More
Have a look at the Live Blackpool website homepage for more of the latest updates.
If you love the Fylde Coast you ought to sign up for our weekly email newsletter. It's packed full of interesting things and will arrive in your inbox all 52 weeks of the year.
Sign up for the Visit Fylde Coast enews here
Join us on Facebook at our Visit Fylde Coast Facebook Group
Don't forget to follow us on Twitter @visitFyldeCoast