Both veterans and serving military personnel are celebrated during Blackpool Armed Forces Week with a wide range of activities and events.
Blackpool Armed Forces Week
24 June – 30 June 2019

Blackpool's Armed Forces Week is back with an amazing lineup of events and entertainment to honour the nation's military personnel.
The annual celebration has been running in Blackpool since 2006 and has become a permanent fixture in the resort's events calendar.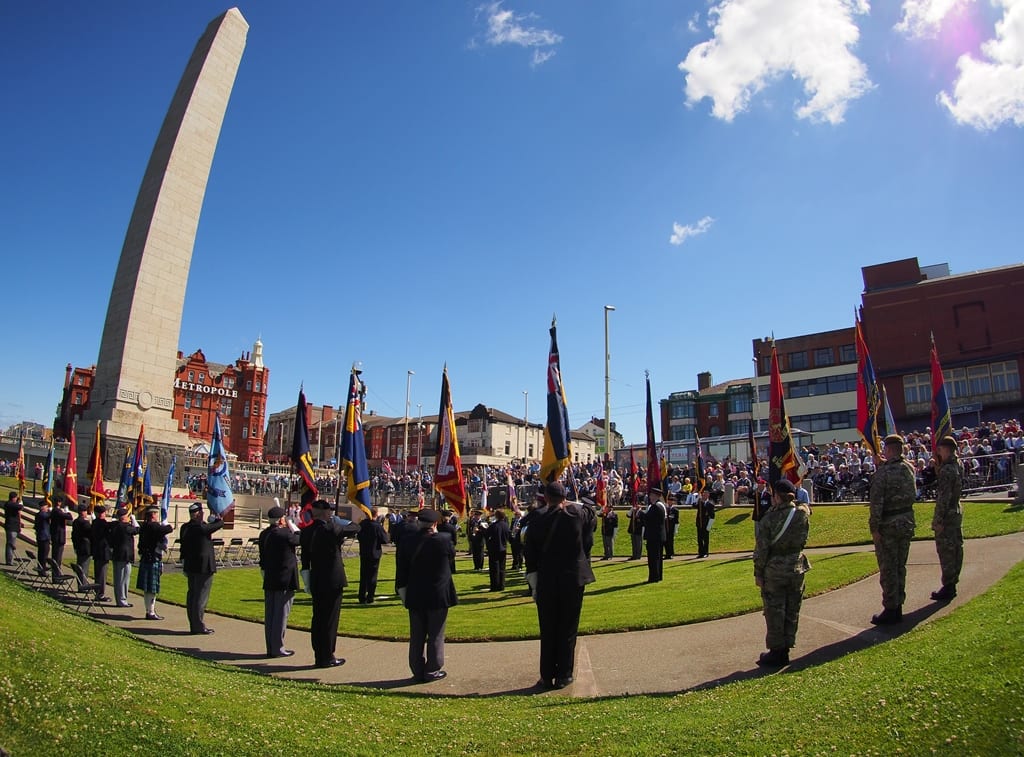 Armed Forces Week is Blackpool's opportunity to say thank you to our heroes.
The resort unites in welcoming serving military personnel, veterans and cadets, with a wide range of activities targeted at them and their families as well as the many thousands of people visiting the resort.
Cenotaph Service
Following the Armed Forces Day celebrations, the week ends with the Sunday morning Cenotaph service and parade.
Following details are approximate and tbc for 2019
Assemble from 10:30am at the Cenotaph on Blackpool North Promenade (near the Town Hall/North Pier) for the service at 11:00am, and the parade which will begin at approx 11:30am
As is now a traditional event, the Cenotaph Service will be followed at approx 12 noon by the Blackpool Taxi Pull, an annual event celebrating 10 years, which sees local cabbies show off their strength to raise money for Armed Forces charities.
The public will once again turn out in their droves for the parade and show their support for our brave soldiers and military personnel both past and present.
Blackpool Armed Forces Week Celebrations
24 June – Armed Forces Week Flag Raising Ceremony
24 June – Music for Heroes
26 June – Armed Forces Week Afternoon Tea Dance
27 June – Armed Forces & Veterans Dine Out for Free
28 June – Fylde Memorial Arboretum
28 June – Armed Forces Week Grand Gala Dinner
29 June – National Armed Forces Day at Stanley Park
29 June – Armed Forces Day Military Concert
30 June – Sunday Morning Service & Parade
Find out more
Blackpool Armed Forces Week 2019 on Facebook
While you're here…
Have a look at the Live Blackpool website homepage for more of the latest updates.
Love the Fylde Coast?  Sign up for our weekly email newsletter. Packed full of interesting things it arrives in your inbox all 52 weeks of the year.
Join us on Facebook at our Visit Fylde Coast Facebook Group
Don't forget to follow us on Twitter @visitFyldeCoast